1. Now, Voyager (1942)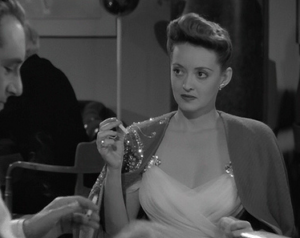 Now, Voyager is a story about a woman striving for her own independence and for the reinvention of herself. "I loved the pictures that showed women who were once weak, but later became strong," my grandmother says. Charlotte Vale, brilliantly played by Bette Davis, begins as a bashful, quiet, frustrated young woman controlled by her domineering mother. She gradually rises above the person her mother shaped her into being – and consequently – almost completely transform. Charlotte wears her brand new independence like an accessory, complimenting the parts of her that were once trapped.
2. Mildred Pierce (1945)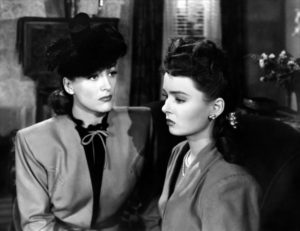 Joan Crawford plays Mildred Pierce, a housewife living in Glendale, whose second husband is murdered. The film is comprised of flashbacks, uncovering the circumstances leading up to the events following the murder. Mildred Pierce is a conflicted and highly complex character that depicts a true woman. After seeing this film, I remember sitting in awe of how wonderfully written Mildred was. Her internal and external conflicts were apparent, real, and truthfully layered. She defies expectations by listening to her ambitions and works hard enough to open her own restaurant. Mildred is not perfect – and that is what makes her character great. She has flaws and weaknesses, but her ambition and power guides her in an attempt to make her own destiny.
3. All About Eve (1950)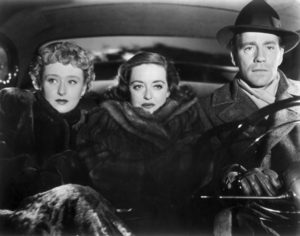 All About Eve follows Margo Channing, famous and aging Broadway actress who meets Eve Harrington, a young fan who adores the theater. Margo hires the aspiring actress as her personal assistant.  However, helping out is not one of Eve's priorities. The film also deals with sexism and ageism. Lloyd Richards, a playwright and friend of Margo, only writes female characters in their 20s. Margo argues with him about why this is problematic. My grandmother loves this movie because unlike some of the other films of the time, the main character begins as a strong woman instead of taking the entirety of the film to find her own strength.
4. Sunset Boulevard (1950)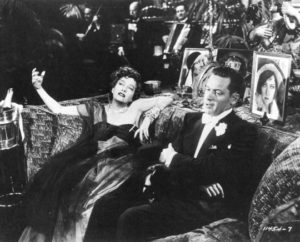 During the 50s, my grandma's favorite male movie star was William Holden. Sunset Boulevard follows Joe Gillis (Holden),  a struggling screenwriter who meets Norma Desmond, an aging silent film star. She entraps him into polishing up a movie script she has written, while making him live at her home. This film is unlike the others on this list, but it is still as enthralling.
5. The Heiress (1949)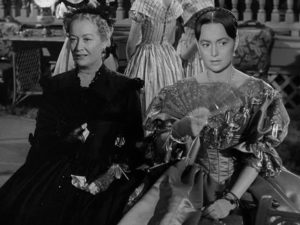 Olivia De Havilland plays Catherine Sloper, a quiet, meek, socially shy young woman in the 1800s, whose family urges her to find a husband. She falls for Morris Townsend (Montgomery Clift),  a charming man whom her father suspects to be only searching for riches. When my grandmother watched these movies, she "wanted the women to stand up to the men in their lives who were holding them back." She highly recommends The Heiress!
I have always been heavily impacted by cinema and have yearned to connect with characters on the big screen. I wanted to see myself, my friends, and my role models in the movies… and I have. There is an overwhelming joy in my heart knowing that my grandmother felt the same way as a teenager. We exchange films and cross the generation border by revealing the independent and brave women who have shaped us into who we both are. This is our currency. And these special exchanges guide me in unapologetically celebrating the fact that I am a woman.