An Ode to the Tried-and-True: How Nat Geo Wild's "Incredible Dr. Pol" Tugs at the Heartstrings of Millions Worldwide
The end of January approaches, and with it, an arctic blast sweeps the country in frigid temperatures like never before. The unprecedented inclement weather conditions seem to have no bearing on the business of beloved veterinarian, Dr. Jan Pol, who's morphed into a legend in his small town of Weidman, Michigan, and whose presence on his eponymous hit series has garnered him rave reviews and immense endearment — for good reason. Today, he has a few lessons up his sleeve for you.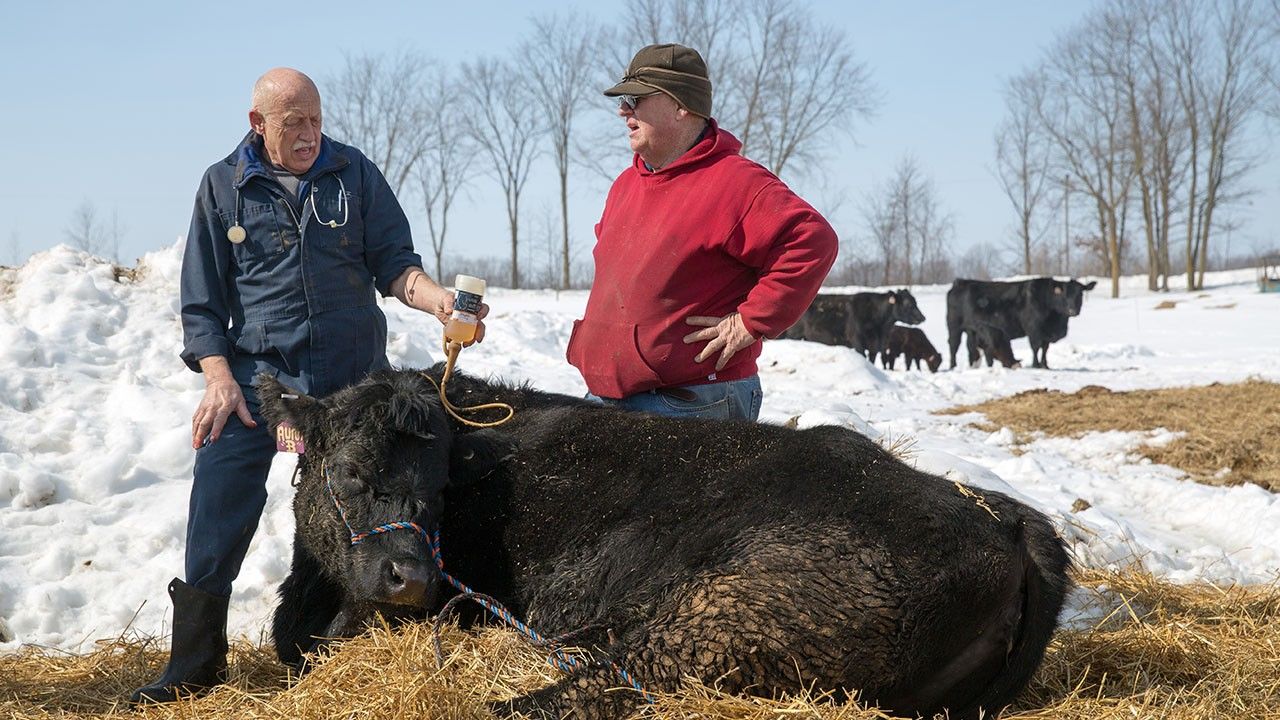 Growing up on a dairy farm in the Netherlands, Dr. Pol always had his eyes out for the frail. Extending his generosity to the welfare of animals was imparted into him from a young age, when tending to the household's animals fetched the family their ability to put food on the table, quite literally.
The plank of his medicinal philosophy is simple: "This is a service that you do for people. And, when that service is good, they come back; this is what was installed when I was a kid."
This realistic, economically cognizant perspective was not only guided by his upbringing, but also by his education at the University of Utrecht, where, as he details in his heartwarming memoir Never Turn Your Back On an Angus Cow, he was much different than his fellow vets-in-training. His empathy and appreciation for animal life transcended the misguided intentions of others, who, perhaps, were not following their own dreams, but those of their parents, who'd faced a similar professional destiny.
Now, fast-forward some fifty years later, pulling calves from their reluctant mothers hasn't changed; Dr. Pol's practices haven't flinched, either. As college administrators are striking deals with technology manufacturers, and conducting their classes with machines as a focal point, the veteran doctor maintains his concern that, in relying solely on technology to determine a diagnosis, a fresh-out-of-college vet can be derailed into missing something critical.
"You have to do a physical exam," Dr. Pol explains. He implores veterinary students  to allow their senses to guide their thinking patterns, and use their fingers and nose to rule out ailments, but stop short of affirming them. Only then should they "run specific tests to confirm the diagnosis." This tried-and-true, methodical approach has been borne out by the more than twenty-thousand clients who place their trust in his expertise, but, as usual, the doctor backs up his case with an anecdote.
"Just the other day, there was a cat that came in. And, I've seen it like a month before. I didn't see too much wrong with it, except that it was not eating good and it was breathing a little heavy. I treated it for pneumonia, and it got a little bit better. A month later, it was the same thing. When I did a physical exam, I found a lump in her belly, and I thought it was her kidney because it was right in that spot. And, I said, "I don't know – with an X-Ray we saw something in there, but I don't know what it is."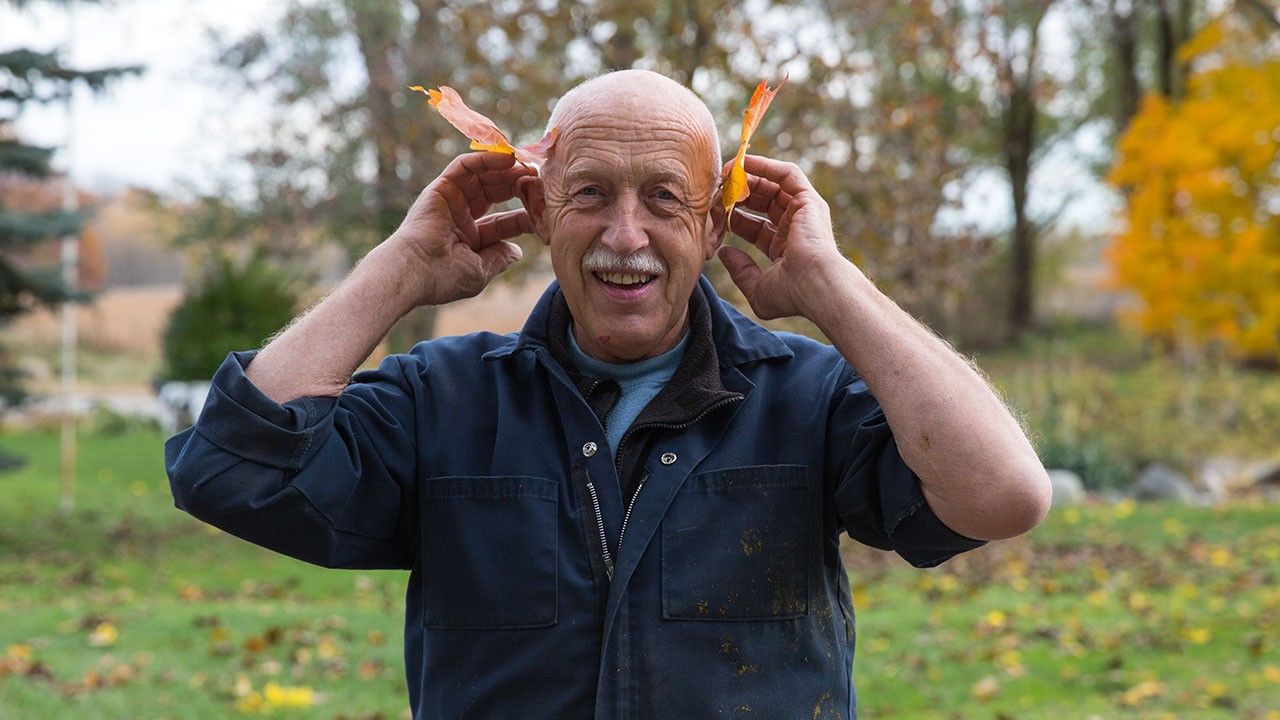 Dr. Pol wanted to perform surgery to solve what seemed like another one of his daily medical mysteries. Unfortunately, the feline's owner balked, and alternatively requested that he euthanize her furry friend, where, in the process, she granted Dr. Pol permission to shed some light on the bewildering enigma. Lo and behold, the autopsy found a mass of lymphoma, a deadly strain of cancer, which could have been regarded as a benign mass had Dr. Pol secured his trust on new-age machinery.
Another crucial pillar of Dr. Pol's practice is to treat and engage with animals in a loving and empathetic way, but not humanize them. He protests a frenzy which, some would contend, has become part and parcel of the overarching culture of pet ownership. This tendency can be manifested in a myriad of ways, although overly testing a sick animal is a typical way this attitude is displayed.
Reconciling humanism with one of his tales, a dog injured as a result of a car accident, Dr. Pol outlines a side-by-side comparison of sorts and permits his audience to draw their own conclusions: "He was wagging his tail when the owners opened the door and saw he was hurt. I'd like to see a person come home running with her arm dangling and still have a smile on her face. Believe me, when Diane [Dr. Pol's wife] broke her wrist, she wasn't smiling at all," he explains in his novel. He reasons that, "An animal doesn't know we can help them. So, when we do, and they get better, that's very nice for the owner. But, at the same time, animals are not afraid to die…" Arguing for 'empathism,' Dr. Pol mentions why he usually avoids chemotherapy for animals plagued with cancer, why the distinction between humans and animals ought to be more pronounced in their treatment processes. A deep understanding of animals fastened to the essence of human kindness is the cornerstone of this principle.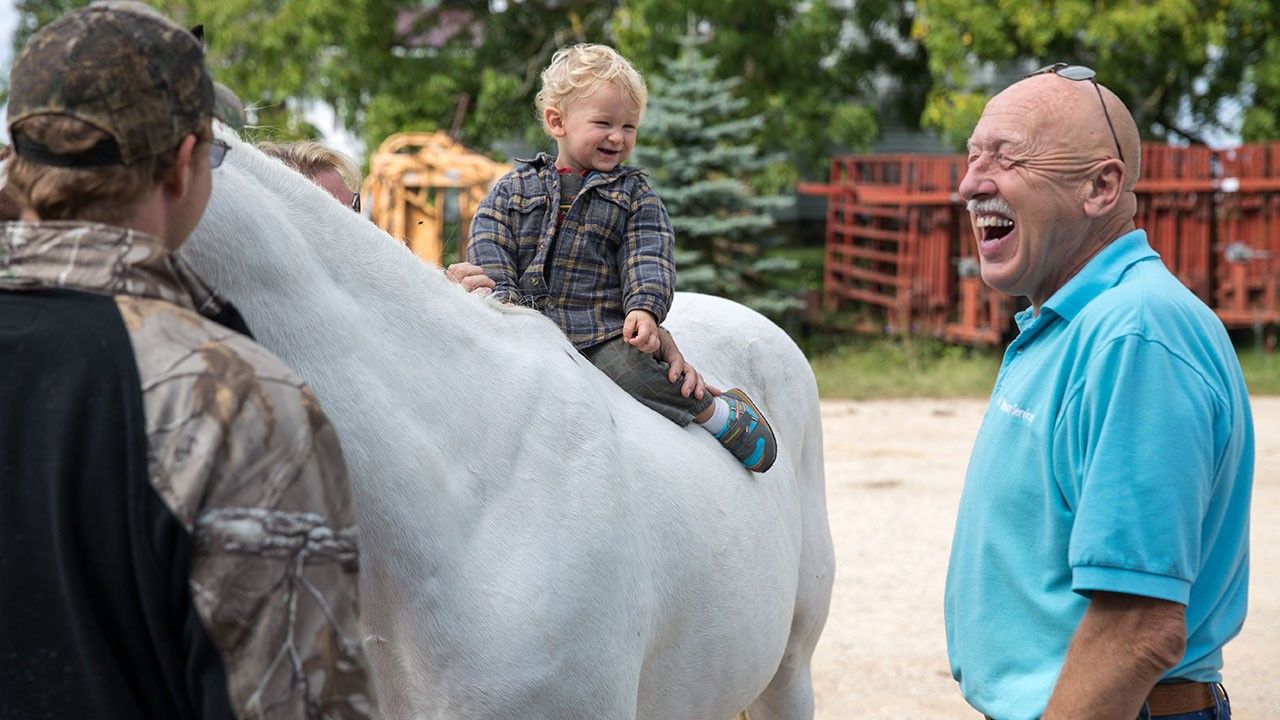 On this token, the doctor, as much as he's able to, promulgates the notion of pet affordability, and doesn't mince words about his gratefulness to his son, Charles, who originally pitched the show to Nat Geo executives. The filmmaker, who now oversees the doctor's show, conceptualized the program, and understood the powerful forces behind it that would make for great television. And, his foresight was borne out – with some instructions for his father, "Dad, do your work. Don't do anything for the camera because your work is interesting enough," Dr. Pol recounts.
Dr. Pol could never conceive that his American Dream, of starting a veterinary clinic with his wife, Diane, would accelerate at full-throttle speed, and land him at one of the most coveted spots in television. In the upcoming months, Dr. Pol, with his wittiness, charisma, and geniality, will sit atop his 14th season on the air – inspiring others to be prudent stewards of the creatures of the earth with humor and incessant laughter.
The gravitas of his work isn't lost on him – he intends to remain at the helm of Pol Veterinary Services, even if he might feel like he wants to hang up his saddles.
"What does this practice represent to you?" I ask, and he briefly pauses, reflecting on his life's achievements.
An inhale, and he exclaims, "An enjoyment of life!" A timeless message for a complex world.

---
Craving to get in on the action? Tune into Nat Geo Wild's "The Incredible Dr. Pol" Saturdays at 9 PM EST.